2014
Bhakti Vocal Workshop with Spring Groove
Spring kombiniert ihre vielseitigen Erfahrungen als erfolgreiche Broadway Darstellerin, Singer-Songwriter, Kirtan Wallah und Yoga Lehrerin um ihren Schülern zu helfen, die eigene, natürliche Stimme zu entdecken. Für diesen Workshop werden keinerlei musikalische Erfahrungen vorausgesetzt, lediglich ein wenig Neugierde um gemeinsam zu entdecken wie die eigene Stimme funktioniert, wie wir unsere innere Kraft entfalten können und unser Herz öffnen um den eigenen Sound zu finden.
Der Workshop hat drei Schwerpunkte: Atemtechnik, Stimmübungen und das Singen von Songs und Mantren (Kirtan).
Diese Abschnitte funktionieren als Bausteine, auf deren Basis sich der Gesang weniger geheimnisvoll und mit mehr Freude entfalten kann. Spring's Leidenschaft und ihre Qualitäten als Coach werden dir (stimmliche) Sicherheit geben und uns so ermöglichen die Kraft und Freude des Bhakti Yoga gemeinsam live zu erleben.
Sing Yourself Alive & Let Your Voice Be Heard!
Spring fuses her training as a Broadway performer, Singer-Songwriter & Kirtan Wallah & a Sivananda certified yoga teacher, to help students of all levels free their natural voice. No prior musical experience is necessary. All that is required is a desire to better understand
*How the Voice Works,
*How to access your Power
*How to Open your Heart to Connect to your True sound.
The workshop is divided into 3 sections…
Breath Work
Vocal Exercises
Singing Mantra (Kirtan) and/or Song.
The sections function as building blocks, adding on in a simple series that makes singing less mysterious and more joyful. Spring's passion to facilitate transformation empowers her students and allows them to experience the Strength and the Joy of Bhakti (devotional) Yoga.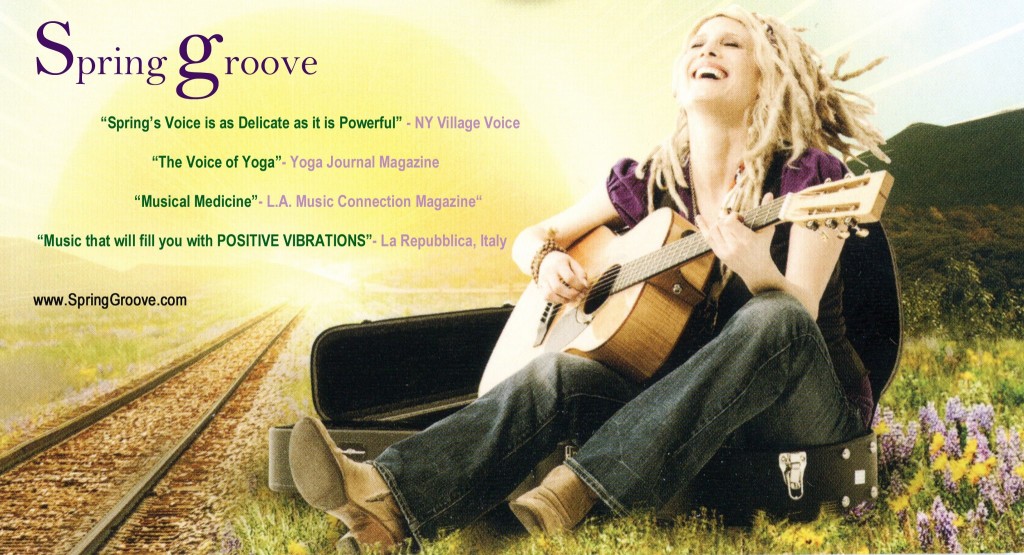 Über Spring Groove

Mit ihrer leidenschaftlichen Stimme und akustischen Gitarre integriert sie die Einflüsse von amerikanischen Folk in einen gefühlvollen Sound, der gleichzeitig zeitlos und lässig ist. Springs Musik kommt mitten aus dem Herzen und ist – trotz des groovigen Sounds – im tiefsten Sinn spirituell.
Die Bandbreite ihrer zehn bisher veröffentlichten CDs reicht von Folk und Pop bis hin zu Mantra- und Meditationsmusik. Auf ihren Konzerten begeistert sie mit einer authentischen Performance, die allen Zuhörern eine einmalig intensive Erfahrung schenkt. Springs Energie ist ansteckend. Durch ihre strahlende Präsenz wird aus jedem ihrer Konzerte eine Feier des Lebens.
Die gebürtige New Yorkerin studierte am Boston Music Conservatory, ist ausgebildete Musical-Künstlerin und sang unter anderem in GREASE und SATURDAY NIGHT FEVER. Derzeit lebt sie in Los Angeles und Bologna, ist aber die meiste Zeit des Jahres auf Tour und gibt jährlich über 100 Konzerte. Ihre Songs sind in den preisgekrönten Filmen WATERCOLORS und Y THE YOGA MOVIE zu hören, ebenso auf MTV und E! Television. Für ihre Musik wurde Spring unter anderem als «Beste Sängerin» mit dem LA Music Award ausgezeichnet.
Trotz aller Medien-Erfolge kehrt Spring immer wieder zu ihren Wurzeln als Strassenmusikerin zurück. Als unabhängige Künstlerin hat sie ohne eine Plattenfirma im Rücken über 10.000 CDs verkauft, war in Italien und anderen Teilen Europas Headlinerin des Busker Festivals und hat eine internationale Fangemeinde. Ihre Inspiration findet sie im Bhakti Yoga, dem Yoga der Liebe und Hingabe. In ihren Songs erzählt Spring von der Bedeutung des Moments und lädt die Zuhörer ein, sich als Gemeinschaft zu fühlen, in der jeder einzelne seinen unverwechselbaren Ausdruck hat: «Am meisten freue ich mich, wenn ich beobachte, wie meine Musik Herzen öffnet und wie ganz unterschiedliche Menschen den Mut finden, ihrer Stimme freien Lauf zu lassen. In dieser Gemeinschaft liegt ein besonderer Zauber.
am 09. November 2014 um 16.00 Uhr
She is an internationally recognized world folk performer. The native New Yorker sings in English, Sanskrit, Hebrew, Tibetan, Spanish & Italian with over 100 concerts a year. Her authentic, eclectic & uplifting musical concerts meld Western Americana folk & Eastern Mantra music. Spring Groove is a former beloved Busker and Broadway performer seen in Grease! Saturday Night Fever & her own Off-Broadway show produced by One Healing Arts Company, SPRING ALIVE. Her 10 critically acclaimed CD's range from rock, folk, pop, ecstatic & meditative mantra and have been played on both MTV and E!Television. She is also an award winning singer- songwriter honored by Billboard Magazine, & The LA Music Awards. Her acclaimed vocal workshop entitled, SING YOURSELF ALIVE is best described as empowering, fun and incredibly transformative.
Spring has opened for sacred music Kirtan pioneer, Krishna Das and has recorded with other popular Bhakti Yogis such as Hans Christian, David Newman, Petros Haffenrichter, The Temple Bhajan Band & Dave Stringer with whom she has toured world – wide.
Her training includes The Boston Conservatory (BFA) & The Sivananda Yoga Vedanta Ashram in The Bahamas (TTC). Her mission is to help awaken consciousness and create community through the gift of music. Spring produced & performed the Sold Out, SHE ROCKS BROADWAY at The Westbeth Theatre, FASHION ROCKS BROADWAY at the legendary Studio 54 and SPRING FEVER in LA raising over $100K for Broadway Cares/Equity Fights A.I.D.S. & New York Fashion Cares. Spring's greatest joy is bringing people together to sing as ONE.
---
The Alchemy of Movement:
Elemental Prana Flow® Master Classes with Roberto Lim
Join Roberto, a visiting senior Prana Flow® teacher from theUS, for Elemental Prana Flow® master classes which remind us of our elemental composition & to attune us to our natural rhythm. Prana Flow® is the evolution of energetic vinyasa to realize and enhance the flow of our life. Elemental Prana Flow is an evolutionary path for activating, balancing and nourishing the flow of yoga in daily life. All levels are welcome to these master classes which include asana, pranayama, chanting & meditation.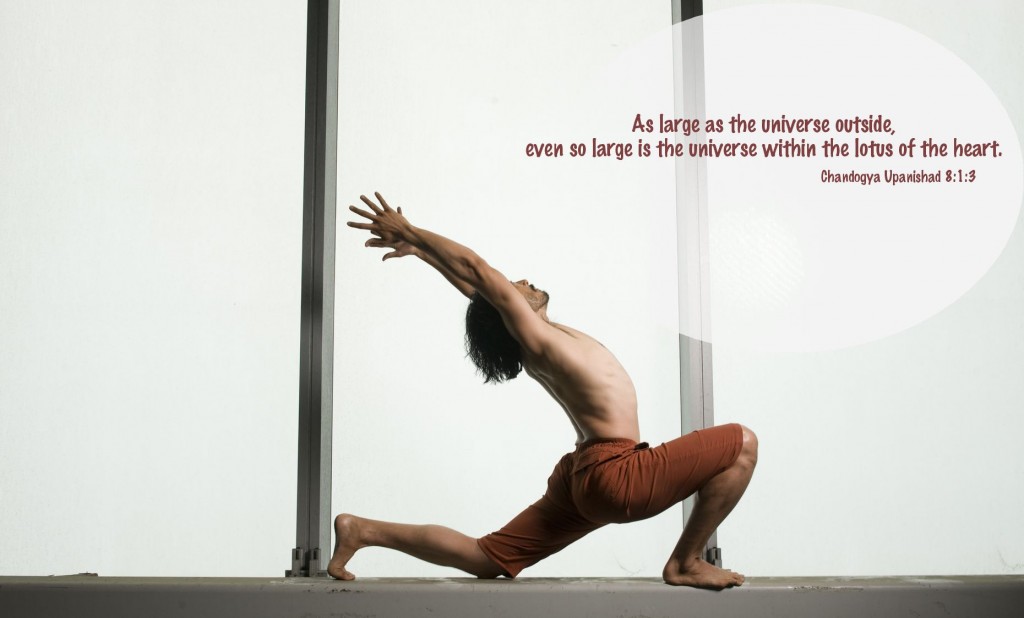 20 october 2014 – Monday Evening Master Class: 19.00 – 21.00 Uhr

"Connecting to the Living Earth Body" – This practice focuses on the earth element which is important especially for urban yogis & yogini for re-embodiment to the natural rhythm of the earth. The hips and the legs which correspond to the earth element will be opened and strengthened in this full-spectrum practice.
'Verbindung zur Erde schaffen' – Diese Praxis legt ihren Focus auf das Erdelement, welches insbesondere für urbane Yogis & Yoginis sehr wichtig ist um sich mit dem natürlichen Rhythmus der Erde zu verbinden. Die Hüften und Beine werden dem Erdelement zugesprochen und in dieser ganzheitlichen Praxis geöffnet und gekräftigt.
21 october 2014 – Tuesday Evening Master Class:
19.00 – 21.00 Uhr
"Awakening to the Flow of Our Life Force" – This practice focuses on the air element which manifests itself in the body as movement, pulsation, expansion, and contraction. Prana is the basic principle of the air element and moves from cell to cell as the flow of consciousness. Beginning with the first breath, this backbending & heart-opening practice invites self-compassion and nurtures the ability to sense & feel in all directions.
'Sich für die Lebensenergie öffnen' – Diese Praxis legt ihren Focus auf das Element Luft, welches sich im Körper als Bewegung, Pulsierung, Expansion und Kontraktion manifestiert. Prana ist das Grundprinzip des Luftelements und bewegt sich von Zelle zu Zelle als fliessendes Bewusstsein. Mit dem ersten Atemzug beginnend lädt dich diese Rück-und Herzöffnungspraxis ein, Mitgefühl zu empfinden und deine Fähigkeit in alle Richtungen zu spüren und zu fühlen.
 For more info about Prana Flow®, visit: www.shivarea.com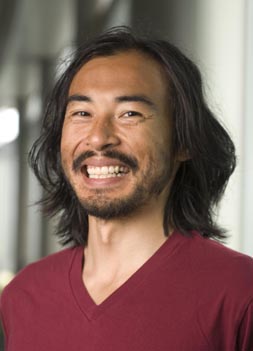 Roberto is a Senior Prana Flow yoga teacher who has been assisting Shiva Rea at teacher trainings and retreats since 2006. He travels internationally and offers Prana Flow® yoga because the style deeply resonates within him through: its heart-centered synthesis of breath and movement; its roots in the arts and traditions of Bhakti, Tantra and Ayurveda; and its incorporation of other forms of movement and music to facilitate conscious self-evolution. Roberto is deeply grateful to Shiva Rea who is a constant source of inspiration and taught him to "follow the path of the Radiant Life Force," and to his other teacher Paul Muller Ortega with whom he studies the non-dual Tantra of Kashmir Shaivism and the practice of Neelakantha Meditation. One of his favorite quotes is "A great flame follows a spark." Visit www.robertolim.com for a schedule of classes, training & retreats.
  Roberto Lim unterrichtet auf englisch und ich übersetze bei Bedarf auf deutsch/italienisch  
---
 18. Juli 2014 – Adventure Outdoor Fest in Innichen
Vinyasa Flow Yoga – ein Abenteuer auf der Yogamatte
Jeder von uns befindet sich auf einer ganz einzigartigen Reise, dem Abenteuer Leben. Abenteuer sind nicht nur bestimmten Menschen vorbehalten. Sie sind Ausdruck unserer Passion und Hingabe zum Leben selbst. Sie sind die Fähigkeit sich jeden Tag aufs Neue zu definieren und mit Neugierde in die Welt zu treten und diese zu entdecken. Ganz egal ob du einen Berg erklimmst, 108 Sonnengrüsse machst oder einem Freund zuhörst. Es geht um deine Bereitschaft der Welt mit einem liebevollen Herzen und offenen Geist gegenüberzutreten. Möglichkeiten zu neuen Abenteuern eröffnen sich uns jeden Tag. Wage den Sprung auf die Yogamatte, nimm die Herausforderung an und vertraue dir selbst.