YOGA with Marion Inderst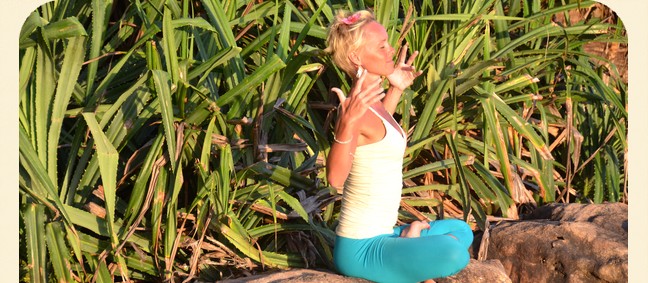 Namaskaram!
My yoga journey started in 2005, when I first got in touch with the harmonic and flowing yoga sequences of Shiva Rea. At the beginning, I was looking for some physical balance, but what I got was much more than that. Still today, yoga is my path to happiness!
Happiness inspires and good things multiply as they are shared

Today, I live and teach yoga with great pleasure and passion and I hope that I can give you a moment of pure joy, where you would like to embrace the whole world. Yoga is to be present and to enjoy every single moment, to realise, that life is unique, that it offers you great chances and opportunities and to see that this life is precious.
For me personally, yoga is a state of inner peace and joy. It is the moment after practicing yoga, where everything is perfect as it is. It is a moment of lightness, where I feel to be one with the world. It is my personal space, where I can breathe freely – on and off the mat. The inner yoga practice reminds me to be thankful for every single moment and to surf the waves of life with my heart. Yoga teaches me to see the huge treasures in tiny things and it gives me the feeling of being free – free to dream, free to love and laugh, free to find peace.
Lokah samastah sukhino bhavantu – May all creatures be happy and satisfied
Marion
Congrats again….we are all little "g's" teachers…no big gurus…more mitras – friends on the path and infinite blessings upon your path! You are a great example of transmitting the practice and integrating your own creativity as we are all unique and yet
we are bringing this forward collectively as the pathways of prana vinyasa – 40 namaskars – 64 sequences. I love that you have received almost all! including the Kalarippayatu transmission for the Kalari Vinyasa. May this movement alchemny thrive and benefit all.
Love All Ways!

Shiva Rea, 2015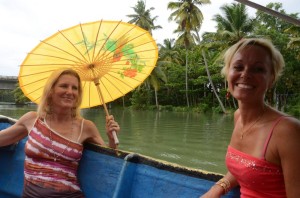 Vocational Training:
Trilo Chi Training at Bodymindspirit, Zürich
 200 hours of yoga – teacher training at Yoga Allianz, Airyoga Munich
Further education "Gymnastics for older people"
Training in Ayurvedic singing bowl massage training "Spandhana Kriya", Lomi Lomi Nui Massage and Thai Yoga Massage with Krishnataki
Further education on "Yoga during pregnancy" and "Yoga with Kids"
Various courses with Shiva Rea, Christine May, Simon Park and Twee Merrigan
2015 I completed my +300 hour certification in Prana Vinyasa Yoga after Shiva Rea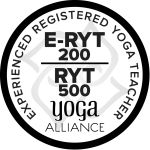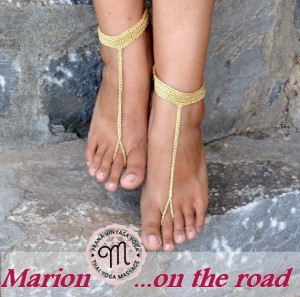 Marion on the road:
2011/2012/2013, assisting Christine May at her workshops in Milan and Zurich, as well at her teacher trainings in 2012 and 2013 in Zurich
Ocotber 2013, India: Navaratry & introduction to the traditional Indian martial arts "Kalarippayattu"
November 2013, Bulgaria: Participation at a film project, film shooting of the new "Liquid Asana DVD" of Micheline Berry
July 2014, Yoga Conference Barcelona: Assisting Shiva Rea
September 2014: Assisting Andrew McAuley in Prana Flow TT
September 2014: Assisting Shiva Rea in London in Prana Flow TT
June 2015: Assisting Shiva Rea in London in Prana Vinyasa TT
June 2015: Assisting Shiva Rea in Santorini in Soma Prana Vinyasa TT
July 2015, Yoga Conference Barcelona: Assisting Shiva Rea
August 2015: Assisting Krishnatakis at the Basic Thai Yoga Massage course
September 2015: Assisting Andrew McAuley in Prana Vinyasa TT
March 2016 – Assisting Shiva Rea in Malibu for Prana Vinyasa 200hr TT
May 2016 – Masterclass at the Yoga Celebration in Rome
June 2016 – Assisting Shiva Rea in London and Avebury
July 2016 – 2 Masterclasses at the Yogadventure Innichen
September 2016 – Masterclass WAP Festival
September 2016 – Leading the Prana Vinyasa Teacher Training in Meran
Yoga is for me…
A place where I can be by myself:
Nothing I have to do, nothing I want, and nothing I wish for.
A place of can do's and weightlessness,
where everything is easy and just happens automatically.
Where I am not a man of action, but a testimony.
Yoga – a place, where I can breathe freely.
No yesterday, today or tomorrow.
A space, where I feel like home.
Identified, beloved, secure.
Where trust and confidence grow –
Where there is joy and power and light.
A power, it seems eternally gentle,
which turns resistance into commitment.