Embodying Love
A Prana Vinyasa Yoga Journey in Warsaw, Poland

with Marion Inderst
11.-13.12.2015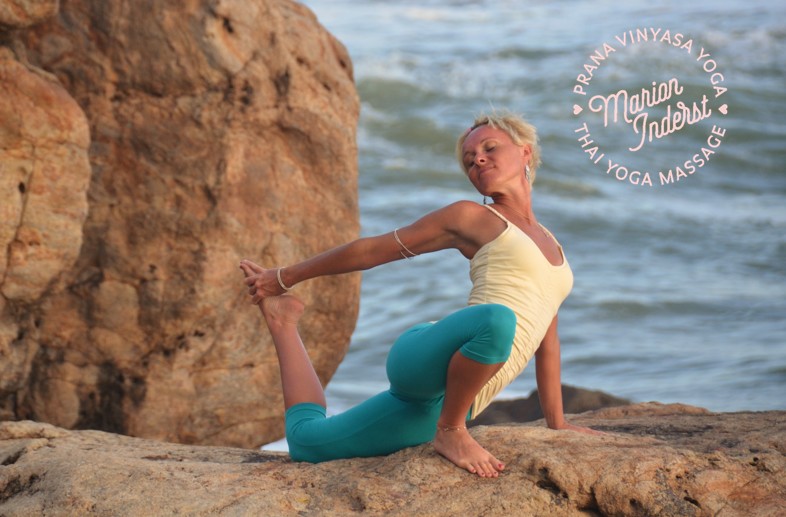 Experience a transforming journey to reveal LOVE, our true essence.
Just right before Christmas we step into a healing Sadhana to reconnect our true Self – natural radiance and joy.
When we embody Love, we are the most powerful being in the universe. By surrendering to Love, we empower ourselves and those around us to live, love and embrace the world with an open heart. This is the time to celebrate your beauty and to honor the miracle of you in order to recognize this radiance in others!
*
Friday, 11.12.2015 – 17.30 – 20.00
– Your roots are your potential –
 Everything you see in the world has its roots in yourself. When separation falls away and we dissolve past conditioning we are able to surrender to life, and therefore to love. Learn how to rest in the present moment and to accept whatever is. This practice is all about releasing & grounding. Deep hip openings will help you to let go of emotions in order to create space for new seeds.
Saturday, 12.12.2015 – 10.00 – 12.30
– The Fire of Love –
 Fire can warm and nourish us but it can also be destructive and consume our energy. And so it is with human love relationships. We can both – create and destroy, terrorize and heal each other. So many of us live in fear of being vulnerable and it takes courage to love without barriers. In this dynamic practice we will transform all fears and insecurities to find our inner and outer strength.
 Saturday, 12.12.15 – 15.30 – 18.00
– The Fire of Passion –
 Love makes us feel alive – it deepens our capacity for joy, vitality and passion. When we live passionately and express our creativity we will experience unlimited love, abundance and true fulfillment in our lives. Embody your soul's passion and expand the juicy elixir of your inner beauty.
Sunday, 13.12.2015 – 10.00-12.30
– Rise and fly! –
You are here on earth to embody the Light of Love. You were born to radiate the presence of the Divine within the limitation of form. The Sacred heart is the altar of our body temple and the door to our soul. It is the place from where we shine our light with infinite love and boundless joy.
Let us open our hearts and rise in Love!
Infos: malgorzatawitter@o2.pl