Private Yoga with Marion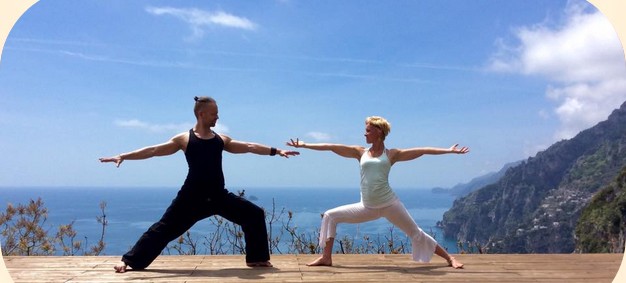 For Private Yoga lessons you could have different reasons.
Do you want to adapt your yoga practice to your physical needs or do you need variations in your asana practice after an injury?
Are you suffering from pain in your back or do you need other advices how Yoga can help you?
Would you like to begin with Yoga but you don't want to join a public class?
Are you practicing for a long time but  now you feel to be stuck in your practice? Or do you want to create a personal sadhana (spiritual practice) for your daily home practice?
Do you simply want to have a personal training?
No matter what your reasons are to take a private lesson. Just tell me your needs and together we will work out how to bring you back into the state of Satchitananda, the state of pure bliss. In my private lessons I also like to work energetically. My hands can sense what you need – your body is telling me his own story and with our connection with the Divine healing can take place.
Book you private lesson here: